Healthy Smiles Are
Happy Smiles
Providing the Best Dental Experience for Your Child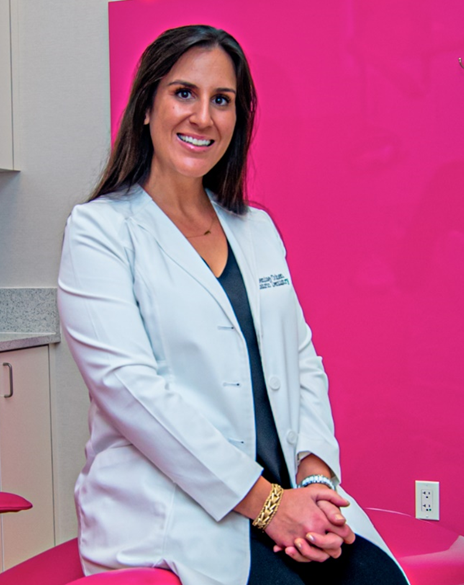 As a mother of three young children, Dr. Denise knows that every child is unique and deserves individualized attention full of warmth, caring, and patience. Dr. Denise also understands that parents have their own needs such as keeping a busy family on schedule. That's why, unlike most other dentist's offices, Dr. Denise only makes appointments for one family at a time — it allows her and her staff to give your child their full and undivided attention while making sure that your appointment starts on time. We would love the opportunity to meet you and your children and for you to become part of our dental family.
A dentist who treats children and a pediatric dentist are not the same.
When most children visit their physician, they see a pediatrician, unlike their parents who most likely visit an internal medicine physician. This makes sense because we all intuitively understand that children have unique needs that are best addressed by a doctor who has received special training.
This same principle applies to dentistry. Oral care for children is different from that of adults and only pediatric dentists have pursued specialized training to address children's unique needs. Beyond clinical skills, pediatric dentists are also trained in effective communication techniques that help them earn the trust of children to alleviate anxiety and create a calming atmosphere.
Pediatric dentists have received additional schooling and training above and beyond the basic requirements of a general practitioner. Among pediatric dentists, those with the highest form of accreditation are board-certified. Every parent wants the best for their child in every circumstance.
When it comes to the dental care of your child, the best is provided by a Board Certified Pediatric Dentist like Dr. Denise.