Dr. Denise offers a wide variety of services to help your child look and feel his/her best. Below are a few examples that demonstrate the variety of services you can receive. Your child is unique and that is why Dr. Denise provides a customized approach for each patient.
What is SDF (Silver Diamine Fluoride)?
SDF is a no-drill/no-injection treatment that may be used in place of traditional fillings. SDF is a safe and effective treatment that has been used for decades around the world. While an excellent treatment option, SDF may only be used in certain situations. Call today to ask Dr. Denise if this no-drill dentistry option is right for your child.
How is SDF applied?
Before applying SDF, Dr. Denise will clean and dry the affected tooth/teeth. Then, Dr. Denise will apply the SDF with a small brush directly to the cavity.
What should I expect after the treatment?
After Dr. Denise applies the SDF, the treatment is complete and your child can go home. For the first hour after this treatment, your child should avoid eating or drinking.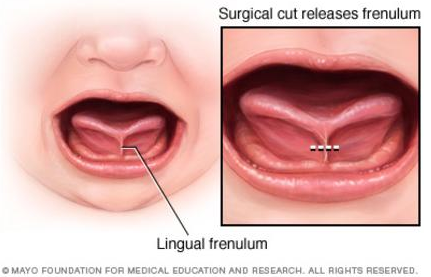 Tongue-tie (also known as ankyloglossia) is a condition where the tip of the tongue is connected to the floor of the mouth. This may interfere with feeding during infancy or with speech later on in life.
A lip tie is a condition where the frenum (also known as the frenulum), the tissue that connects the upper lip to the upper gums, is very thick and may cause a gap between the two, upper front teeth. In infancy, lip tie may interfere with breastfeeding.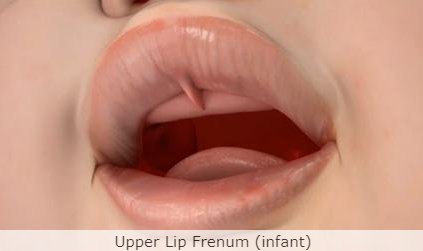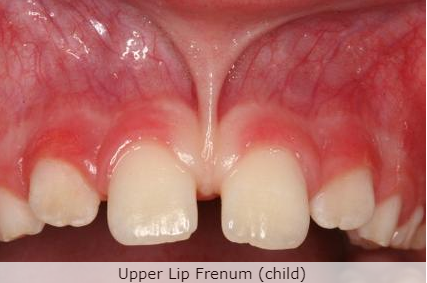 Dr. Denise offers laser lip and tongue tie treatment, also known as labial (lip) and lingual (tongue) frenectomy (or frenulectomy).
For tongue-tie, this laser treatment provides a quick, safe, stitches-free, and hospital-free solution. For infants with this condition who have difficulty nursing, or for children with this condition who have related speech problems, this treatment is a great option.
For lip tie, older children with prominent gaps in their front teeth may benefit from the laser lip tie frenectomy to facilitate closing the gap between their front teeth. Infants with lip tie may benefit from improved latching while breastfeeding after laser labial frenectomy.
Many children feel nervous going to the dentist and that's why Dr. Denise uses a variety of behavioral management techniques to keep children calm during their appointments. Once in a while, a child requires special accommodations to complete their dental treatment. In these situations, Dr. Denise offers the option for In-office IV sedation provided by the leading, Board Certified, Dental Anesthesiologist on Long Island. In-office IV Sedation allows your child's dental care to be addressed in an environment that adheres to the strict safety precautions of an operating room without the hassle of going to the hospital.